Green Market
Introducing a Sustainable lifestyle Store promoting natural green products, local small business, organic cultivation and techniques reducing waste produced by the conventional stores. There has been a requirement of natural products made of pure ingredients missing from our current stores which are mixed use providing very few choices for people to transition to a healthier sustainable lifestyle.
We would be one of a kind store focused on developing organic culture working together with our local farmers and green product manufacturers to provide healthier zero waste choices for our customers for making them adapt to a sustainable way of life reducing the container trash produced every year through recyclable choices. We will also feature our products through our community engagement platform. We provide product design services for growth of sustainable green markets. Connect with us to promote local products on info@colorearthgreen.org 
We look forward to your contribution on our  to develop sustainable local businesses coming up soon!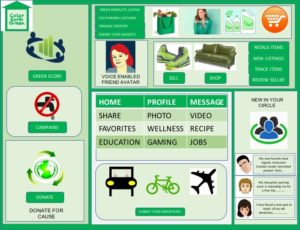 We encourage local small business and other collaborators to work with us in development of sustainable brands clothing, food and other green products.